Darvesh Water Meter
Quality, Accuracy and Durability at it's best
Details about the product
Reliable

Convenient Designs

Technological Excellence.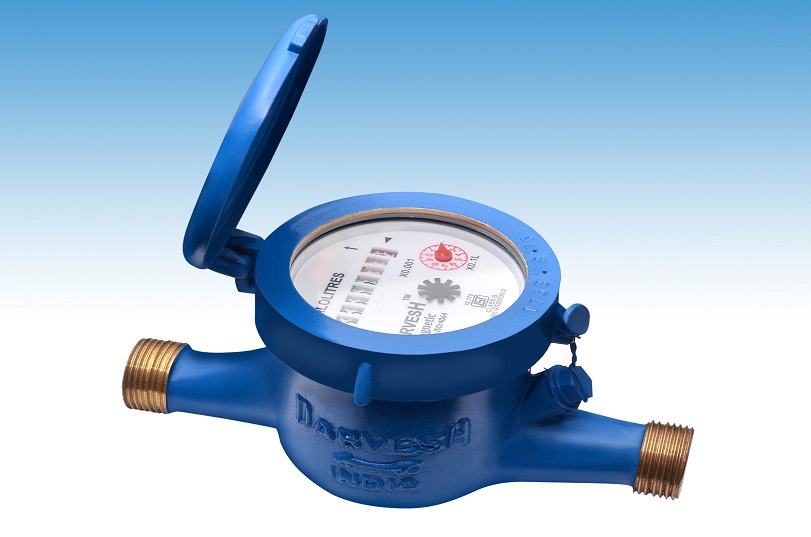 Product Description
This product is an example of our Innovation, Efficiency & and sheer Hardwork for our customers.
Darvesh Water Meter is engineered after a lot of reasearch and input of time. Numerous tests were done on it to check whether it lives up to the standard. After conducting various tests at personal level, the product was sent to get approval of recognised organisations. Darvesh Water Meter is ISO 9001-2008 , ISI and JAS-ANZ certified product. It itself speaks for the quality of the product.
Information
Indicating Error
In the Lower Zone Qmin inclusive up to but excluding Qt is &plusmn5%
In the Upper Zone from Qt inclusive up to & including Qs is &plusmn2%
Pressure Loss not to exceed
0.1 MPa at Qmax
0.025 MPa at Qn
Working Conditions
Water Temperature :
<45 °C for cold water meter
<90 °C for hot water meter
Working Pressure : 1.6 MPa
Maximum Test Pressure : 2.0 MPa

Product Features
Dry-dial, Magnetic drive, Resistance to exterior magnet interference.
Selected high quality materials for steady and reliable charateristics.
Vacuum sealed register keeps dial free from fog and reading clear.
Measuring accuracy conform to ISO 4064 Class B Standard.
Universal use, easy for interchange & maintenance.
High Sensitivity, Low Pressure Loss.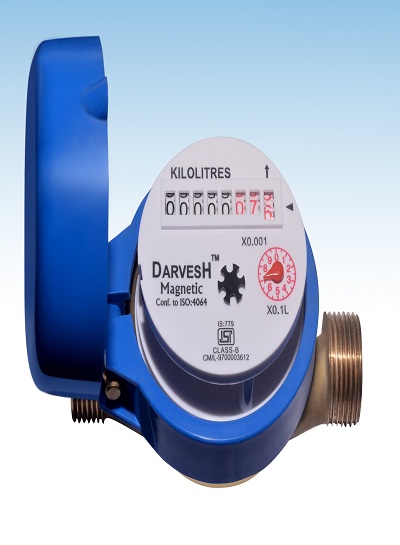 Single Jet Water Meter